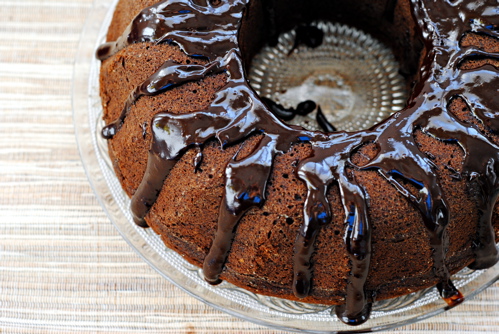 We love sweets. And we love them even more when infused with great Roasterie coffee! Desserts inspire a lot of the coffee recipes that are around today—from traditional coffee cake, to the gingerbread latte, to Tiramisu mocha. Coffee is such a versatile ingredient in the kitchen and it brings a toasty and complex flavor to any dish it's added to—especially desserts.
We love to experiment with coffee in any way we can (it's one of the many perks of the job!), and since it is the season of giving, we thought it'd only be right to share 5 coffee desserts that you will die for!
Save room during dinner not only for your favorite cup of coffee, but for one of these 5 desserts (or live a little and have one of each!):
Mocha Ice Pops: Love iced mochas? This recipe is for you! Super easy to make! These mocha pops are so good they'll make you forget the chilly weather outside:
Ingredients:
 2.5 cups of brewed Roasterie Christopher Elbow blend coffee
 4 tablespoons of sugar
 2 tablespoons of unsweetened cocoa powder
 1 cup of half and half
 4 teaspoon of vanilla extract
 Pinch of salt
Directions:
 Whisk coffee, sugar to taste and cocoa in a medium bowl until the sugar has dissolved.
 Whisk in half-and-half, vanilla and salt until combined.
 Divide the mixture among freezer-pop molds. Insert the sticks and freeze until completely firm (about 6 hours). Dip the molds briefly in hot water before unmolding.
Chocolate-coffee Gingerbread Cake: Simply aha-mazing! You'll never think of the "traditional" gingerbread man again.
Ingredients:
 Nonstick vegetable oil spray
 2 cups all-purpose flour
 2 teaspoons baking soda
 1 teaspoon coarse kosher salt
 1 teaspoon ground cinnamon
 1 teaspoon ground cloves
 1 teaspoon ground ginger
 1 cup sugar
 1 cup robust-flavored (dark) molasses
 1 cup mild-flavored olive oil
 3 large eggs
 1 cup freshly brewed Roasterie Holiday Blend coffee
 1 cup chopped Christopher Elbow dark chocolate
 1/4 cup chopped crystallized ginger
Directions:
 Preheat oven to 350°F. Generously butter 12-cup nonstick Bundt pan, then spray with nonstick spray. Dust pan lightly with flour.
 Whisk 2 cups flour and next 5 ingredients in medium bowl to blend. Combine sugar, molasses, olive oil, and eggs in large bowl; whisk until well blended. Add dry ingredients and stir to blend. Mix in hot coffee, then chocolate and crystallized ginger (most of chocolate will melt). Transfer batter to prepared pan.
 Bake cake until tester inserted near center comes out clean and cake begins to pull away from sides of pan (55 to 60 minutes). Transfer pan to rack; cool cake in pan 20 minutes. Turn cake out onto rack and cool at least 1 hour.
 Cover with cake dome or wrap in foil and store at room temperature. If desired, uncover cake and place on ovenproof platter and re-warm in 350°F oven for 15 minutes before serving.
 FUN TIP: This recipe can be made 1 day ahead!
Tiramisu: A pure classic, goes great with a shot of espresso!
Ingredients:
 5 pasteurized eggs, separated
 1 cup sugar
 3 tablespoons brandy
 1 pound mascarpone
 2 tablespoons coffee liqueur
 1 cup Roasterie espresso, chilled
 1 tablespoon cocoa powder
 14 oz. of ladyfingers
Directions:
 Using an electric mixer to beat the yolks, sugar and 1 tablespoon of brandy until sugar dissolves. Beat in the mascarpone and set aside the mixture in the refrigerator.
 Beat the egg whites until they form soft peaks. Gently fold the whites into the mascarpone mixture.
 Add the coffee liqueur and the remaining 2 tablespoon of brandy to the espresso.
 Spread a third of the mascarpone mixture in the bottom of a 9″ x 13″ glass baking dish and dust lightly with cocoa powder.
 Generously brush the ladyfingers with espresso and lay enough of them side by side to cover the mascarpone and cocoa. Repeat with a second layer of one-third of the mascarpone, a dusting of cocoa, and more ladyfingers. Top with the remaining 1/3 pound of the mascarpone and dust with the remaining cocoa. Cover dish with plastic wrap.
 Refrigerate for a minimum of 12 hours and serve!
Mini Chocolate and Caramel Cakes: Sweet, savory and oh so perfect with coffee. Ingredients:
 Butter, softened
 1 jar good-quality caramel sauce
 1 1/2 cups sifted cake flour
 1/3 cup Dutch-process cocoa
 1 teaspoon baking soda
 1 cup sugar
 1/2 teaspoon salt
 1 cup brewed Kansas City Dark Blend coffee (warm)
 1/3 cup light olive oil
 1 1/2 teaspoon vanilla extract
 1 tablespoon aged balsamic vinegar
Directions:
 Generously coat six 6-ounce ramekins with softened butter. Chill in the freezer for about 10 minutes, and brush with a second coat of butter. Pour 3 tablespoons caramel sauce into the bottom of each ramekin and transfer to the freezer for 1 hour.
 Whisk the cake flour, cocoa, baking soda, sugar and salt together in a large bowl and set aside. Stir the coffee, oil, vanilla, and vinegar together and whisk into the flour mixture just until smooth.
 Fill each ramekin with 1/3 cup of batter. Bake at 400⁰ F until the cake is set, a toothpick inserted in the center comes out clean, and the caramel has bubbled up the sides (about 20 minutes).
A Dizzy Three Anything: This last dessert recommendation is for adults only, but it makes for the perfect start for a night on the town after dinner or as a night cap. Dizzy Three Vodka is the perfect base for any holiday dessert cocktail, so get creative! Need some inspiration for your Dizzy Three dessert creation? Check out our 5 favorite Dizzy Three cocktails here.
Have some coffee dessert recipes you'd like to share? Tweet us a picture and get ready to dig in this holiday season!